Tower of London Venue Hire  
ADDRESS
TELEPHONE
OPENING TIMES
Mon, Sun: 10am-5.30pm; Tue-Sat: 9am-5.30pm
Tower of London has 7 rooms available for private hire
Venue hire at Tower of London

Hire this venue for your own event - it has seven function rooms the largest of which can hold a maximum of 300 guests and the smallest is ideal for 12.
With close to 1,000 years of royal history lurking within its highly fortified walls, a trip to the
Tower of London
is like traveling back to a time of intrigue and drama. Make your way from Traitor's Gate to join Sir Walter Raleigh in the Bloody Tower as he awaits his fate for allegedly plotting against James I. Join Edward I in the court revelry within the Medieval Tower and admire Henry VIII's armour, weaponry and torture instruments in the White Tower before being dazzled by the array of royal jewels, crowns and diamonds encased in the Jewel and Martin Towers. With its stunning riverside backdrop, the tower has been used as a prison, palace and place of execution, arsenal, mint and menagerie, since its construction following the Norman Conquest of 1066. After King Henry VIII's break with the Catholic Church it housed religious prisoners including two of Henry VIII's six wives (Anne Boleyn and Catherine Howard), both of whom were beheaded on the scaffolds at Tower Green. It is now one of the most famous structures in the world and hosts a range of exhibitions and re-enactments which celebrate and represent some of the most spectacular aspects of its gory and glorious past.
Tower of London images
Wakefield Tower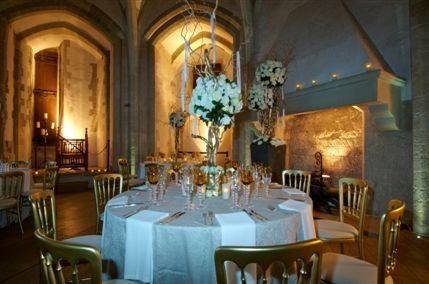 Capacity
Reception
80
Dinner
40
Dimensions
White Tower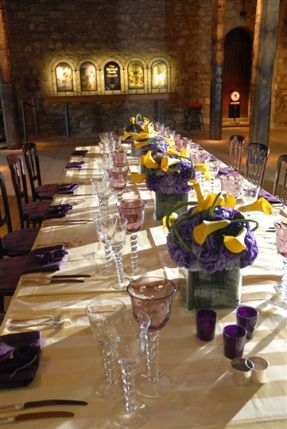 Capacity
Reception
250
Dinner
80
Dimensions
Jewel House
Dimensions
Royal Regiment of Fusiliers
Capacity
Reception
100
Dinner
70
Dimensions
St Thomas's Tower
Capacity
Reception
40
Dinner
20
Dimensions
Martin Tower
Dimensions
New Armouries
Capacity
Reception
300
Dinner
240
Dimensions
Location map of Tower of London
Hotels near Tower of London
FIND YOUR PERFECT LONDON HOTEL
Hotels near
Tower of London
All central London hotels
Room 1
Okay
Maximum 4 to a room.
+ Add another room