Hotels near Written on Skin
FIND YOUR PERFECT LONDON HOTEL
Hotels near
Written on Skin
All central London hotels
Room 1
Okay
Maximum 4 to a room.
+ Add another room
Most popular hotels near Written on Skin
Find other hotels near Written on Skin
Hotels near Written on Skin
Written on Skin

Five years after its well received premiere at the 2012 Festival d'Aix-en-Provence '
Written on the Skin
' George Benjamin's full-scale piece returns to the
Royal Opera House
. Set in 13th-century Provence, the story follows The Protector, who invites a scribe known as The Boy into his home and commissions a manuscript. However, when The Boy gets a little too close to the Protectors wife, an unimaginably violent tale runs its course. The story of love, passion and violence is given a unique contemporary twist as it is narrated by three angels who are placed in present day.
The Guardian
described Benjamin's score as "more impassioned, more sensuously beautiful and, at times, more fiercely dramatic than anything he has written before."
Images of, and near, Written on Skin
Written on Skin Written on Skin - Written on Skin, Hannigan as Agnes (c) Cummiskey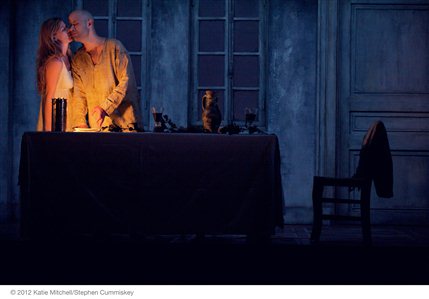 Customer Service - Speak to a London hotel expert

Email
Email a London Expert
Send email

Live Chat
Advisors available now
Chat to a London Expert
Live chat
Speak to a
London Hotel Expert

Telephone
From UK:
020 7437 4370
Free callback service
If you prefer, we can call you back for free:
Call me back

Top rated hotels near Written on Skin
Previous customers have given the highest customer satisfaction score to these five hotels near to Written on Skin:
9 minutes walk away
Double room from £99
9 minutes walk away
Double room from £395
8 minutes walk away
Double room from £222
6 minutes walk away
Double room from £98
8 minutes walk away
Double room from £193
Nearest hotels to Written on Skin
There are 20 recommended places to stay within a 15 minutes walk from Written on Skin:
Radisson Blu Edwardian Mercer Street ( 3 minutes)
The Waldorf Hilton Hotel London ( 3 minutes)
Strand Palace Hotel London ( 4 minutes)
St Martins Lane, A Morgans Original ( 4 minutes)
ME London ( 4 minutes)
Club Quarters Lincoln's Inn Fields ( 5 minutes)
Thistle Holborn, The Kingsley ( 6 minutes)
Radisson Blu Edwardian Bloomsbury Street Hotel ( 6 minutes)
Amba Hotel Charing Cross ( 7 minutes)
Radisson Blu Edwardian Hampshire Hotel ( 7 minutes)
Radisson Blu Edwardian Kenilworth Hotel ( 7 minutes)
Rosewood London ( 8 minutes)
Thistle Trafalgar Square, The Royal Trafalgar ( 8 minutes)
Every Hotel Piccadilly ( 8 minutes)
The Buckingham London ( 9 minutes)
The Grand at Trafalgar Square ( 9 minutes)
Club Quarters Trafalgar Square ( 9 minutes)
The Trafalgar St. James London, Curio Collection by Hilton ( 9 minutes)
Corinthia Hotel London ( 9 minutes)
Grange Holborn Hotel London ( 9 minutes)

Connect live to hotels' reservation system

Lowest rates available anywhere

Bookings made instantly with the hotel

Receive hotel's own reservation number

Pay the hotel directly

Our service is 100% FREE

LondonTown.com exclusive free extras

Hotel experts with 15 years experience

More about our customer service team