London travel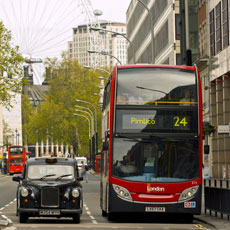 Navigating around such a big city can often be confusing. Whatever your budget, there is a mode of transport to suit your needs. Explore London in a traditional Black Cab or a taxi, see the sights while cruising on a boat along the river or unlock the mysteries of the Underground, LondonTown.com has all the answers to your travel queries.
Drew Goodwin London Travel Editor
London travel by category:
The essential guide to London's Underground, taxis, buses, Congestion Charge and much more.
Explore London and cities and countryside beyond on foot, by bike, boat or bus, train or taxi.